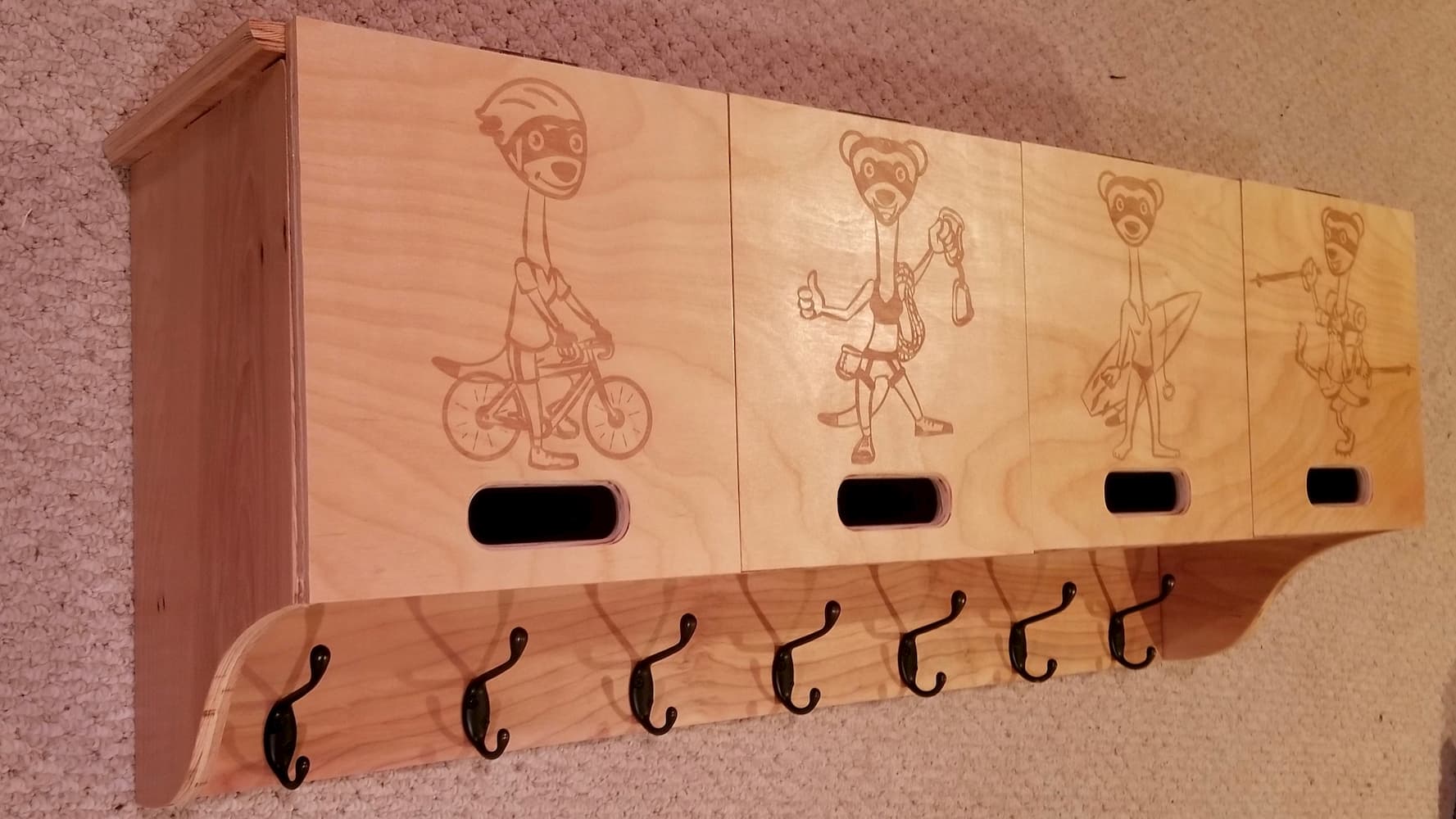 Hanging Cubby
Background
I have a friend that enjoys biking, climbing, surfing, and hiking. She also likes ferrets. Therefore I did what any good friend would do and gifted her an unsolicited piece of sport-ferret themed furniture.
Design
I first designed a shelf/cubby/coat rack using Fusion 360. It has 4 cabinets with doors that are hinged on the top, a shelf on top, and coat hooks on the bottom. All of the pieces were designed to be press-fit and glued together with mortise and tenon joints. I commissioned an artist on fiverr to create the ferret cartoon drawings.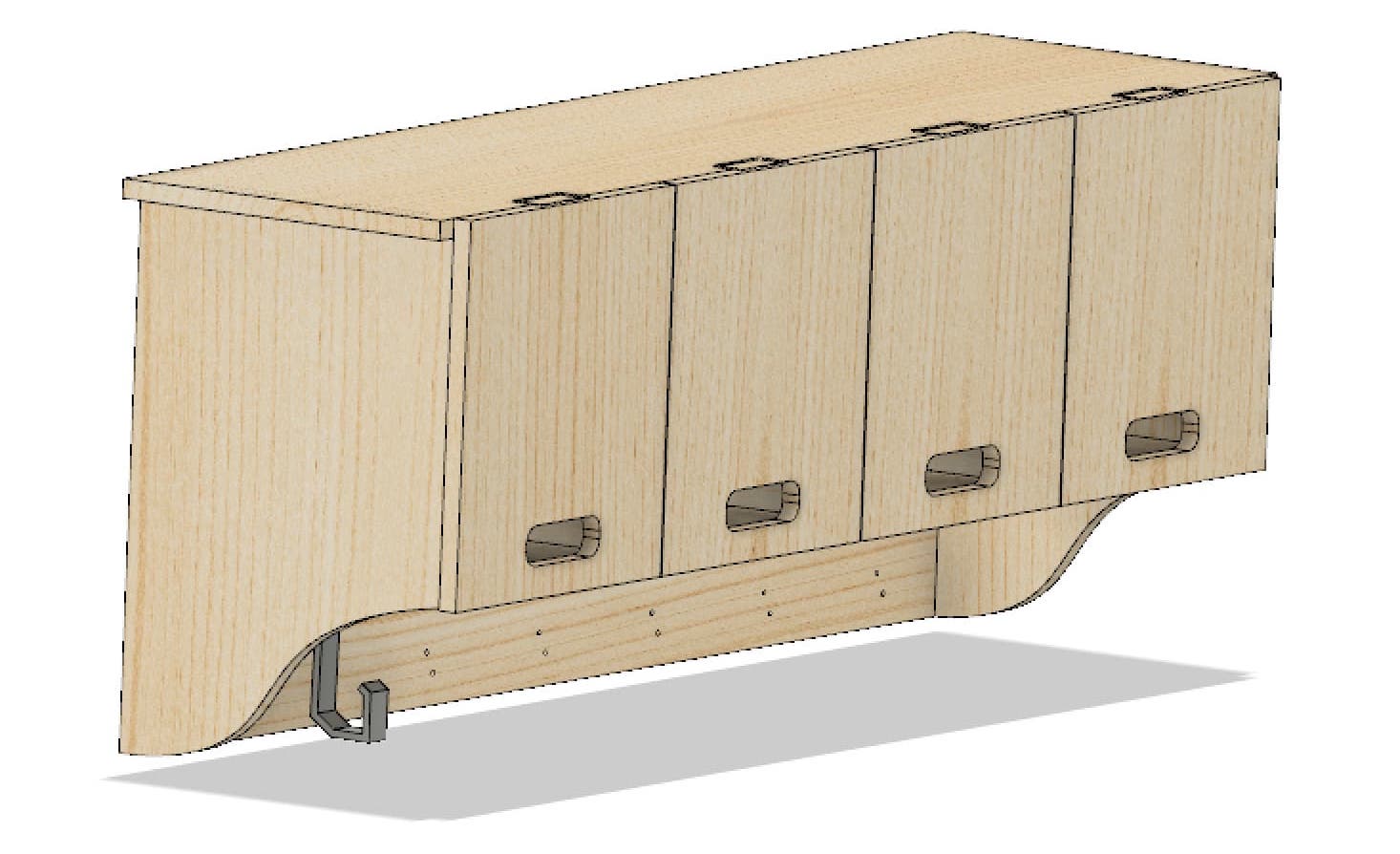 Build
I cut the peices out of 1/2" birch plywood using a handheld CNC router and used a laser cutter to etch the ferrets onto the cubby doors. Everything was press fit and held together with wood glue. I sprayed on a clear finish.